Midlands classic motoring specialist RBW Classic Electric Cars has joined forces with world leading names to secure the future of classic motoring with the launch of two limited edition electric recreations.
RBW is working closely with Zytek Automotive, part of Continental AG, who provides the world championship winning technology applied to Formula E racing cars. The aim is to create a stunning vehicle that has the aesthetic appeal of a classic car but with all the engineering of a modern electric vehicle.
Managing Director Peter Swain said:
Our aim is make these great classic cars better for the modern age and to do that, we have been fortunate to be supported by great companies who share the same ethos.
The first of the electric designs is the RBW MGB recreation, which affords all the stylings of an MGB, with the second being the RBW XKSS recreation, based on the Jaguar model. Both cars preserve these iconic designs for the future classic motorist.
To ensure drivers comfortable driving and complete safety, rather than taking an old body shell with distressed and tired metal, RBW has partnered with British Motor Heritage and Gregson Polska to provide brand new body shells.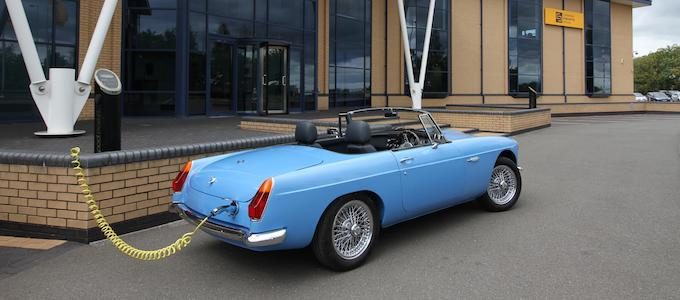 Swain added:
In our research and development, we put the cars through vigorous testing which showed just how much pressure is on the body as well as the components. Such is the power of the engine, we used new components wherever possible to ensure the best for owners to enjoy from their classic electric sports car.
The limited-edition hand-built models, with an initial 30 examples created, launched to the motoring trade at Cenex, a showcase of low carbon vehicle technologies, on 12/13 September.
A public launch will follow at the Lancaster Insurance Classic Motor Show from 9-11 November at Birmingham's NEC where enthusiasts can reserve their vehicle with a small deposit.
Note: Press release courtesy of RBW Classics.