"What's better than a DB5? Five DB5s, obviously." This is the question that Aston Martin asks, and answers, with the video they released of the first 5 Aston Martin DB5 Goldfinger continuation cars.
When the run is complete, there will be 25 of these outstanding cars created. Each of the cars is being built to the highest possible quality using a blend of Sir David Brown-era old-world craftsmanship, with the sympathetic application of modern engineering advancements and performance enhancements, alongside the integration of cutting-edge gadgets developed in association with Chris Corbould OBE, the special effects supervisor who has worked on more than a dozen Bond films.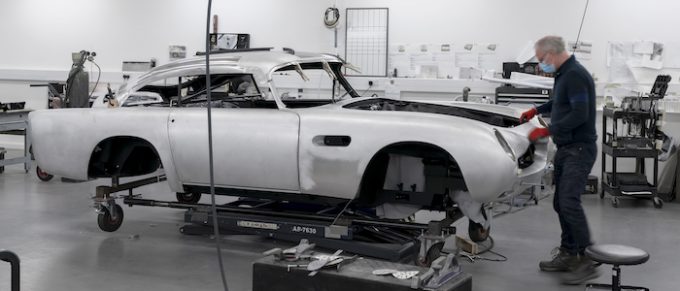 The work of creating a new Aston Martin is an amazing feat in itself, but recreating such an iconic car – and to the standards that this continuation requires – is a job that is near impossible to imagine. Since such a task is so hard to imagine, we are including another video that digs deeply into the process. It is a bit of a long watch, but well worth it.
Thanks to MrJWW for the second video.