Today, 21 of Jaguar Land Rover's inspirational female employees have been recognized as part of Autocar's 'Great British Women in the Car Industry' awards. Women from across the business made up more than one-fifth of the Top 100 list, more than any other British automotive organization.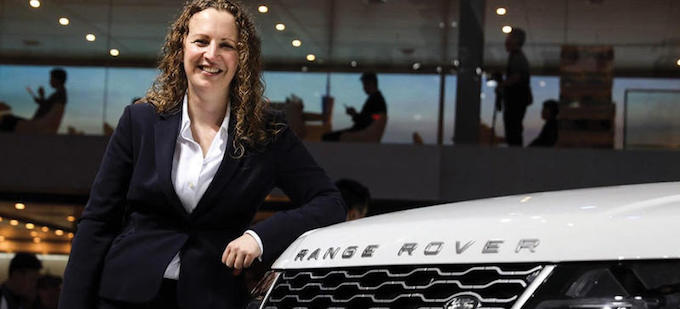 Elizabeth Hill from Product Engineering Quality was the overall winner of the Vehicle Development category following her role leading the successful launch of the 2018 model year Range Rover and Range Rover Sport, including the new plug-in hybrid versions.
Fiona Pargeter was announced as the overall winner of the Communications category for her leadership of the global PR team and award-winning PR campaigns, such as the Jaguar E-PACE barrel roll world record.
Jaguar Land Rover was also recognized in the categories of design, manufacturing, purchasing, sales, retail, marketing, HR, and executive.
We are delighted to see 21 of our talented team recognised in Autocar's Top 100 list. At Jaguar Land Rover we encourage diversity across our entire business and these awards not only confirm this but showcase the breadth of skills and types of jobs available in automotive. I am sure these Autocar Awards will inspire many more women to consider a career in our industry
— Fiona Pargeter, Customer Experience Director
Today, around 11 percent of Jaguar Land Rover's workforce is female, up from nine percent five years ago. The company has a range of STEM initiatives to encourage young women to consider a career in the automotive industry. As a result, 16 percent of Jaguar Land Rover's engineering graduates are females and 55 percent of recruits to the advanced apprenticeship programme in 2017 were female – the highest proportion yet.
The Top 100 Great British Women in the Car Industry awards aim to identify and promote the sector's most inspiring female stars and highlight the opportunities for careers within the industry. Run by Autocar, in association with the Society of Motor Manufacturers and Traders (SMMT), the industry's top 100 inspirational women were announced during a special event at the Barbican Centre, London, with panel debates and discussions for winners and invited guests.
Note: Press release courtesy of Jaguar Land Rover.