Lotus Cars is delighted to welcome Hexagon Lotus as its new brand representative in prestigious South Kensington, London.
Hexagon is not new to Lotus having been a Lotus dealer from 1964 to 1976. Their reintroduction offers customers two Lotus dealerships in London, from their Headquarters in East Finchley as well as South Kensington.
Jean-Marc Gales, CEO, Group Lotus plc, stated: "We are pleased to welcome Hexagon back to Lotus. This is a perfect partnership for us and the opening of Hexagon Lotus brings to an end a six year period where we have not had a Lotus dealership in London."
Paul Michaels, Chairman of Hexagon Classics said, "We decided to rejoin Lotus after nearly 40 years as we can see a very exciting future for Lotus and we want to be part of it. Many of our customers already appreciate the core values of Lotus sports cars and the forthcoming introduction of the all-new Evora 400 is already attracting a huge amount of attention. We are delighted to be able to bring this and the stunning Lotus Elise and Exige cars to the London motoring scene."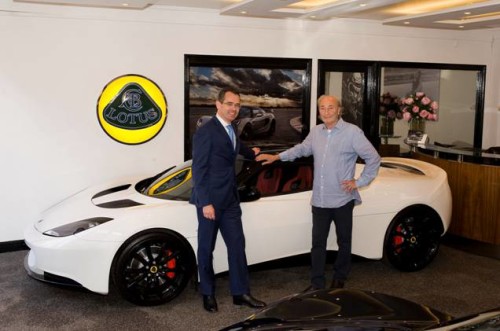 Jean-Marc Gales concludes, "Hexagon Lotus is perfectly located to provide central London customers with the best opportunity to experience Lotus and I know that Paul Michaels and his team will carry the brand with pride. With such a close connection to Lotus in the past, Hexagon fully understands that Lotus stands for benchmark handling, lightweight, efficiency and a pure driving experience."
The new Lotus showroom in South Kensington, London was formally opened by Jean-Marc Gales on 12 May 2015.
Note: Press release courtesy Lotus Cars.