You may be constantly looking for different holiday experiences but has glamping ever been on your vacation radar? If the answer is no, the folks at the National Caravan Council (NCC) think it should be. Glamping, or glamourous camping, is not only trendy according to the NCC, it lets you enjoy the great outdoors in style. There are many types of accommodation for glampers, whether it's a wacky wigwam, a dome with an astronomical view or a beautiful bell tent; there is something for everyone.
Hideaway Haven
Wigwams are perfect for those who like the idea of camping but love the luxuries of home. Wigwam Holidays offer cabins that have all of your modern comforts in a stunning setting, the ideal home-from-home.
Based in over 70 picturesque destinations in Britain, ranging from Scotland all the way down to the South Coast, their mission is to provide 'great holidays in the great outdoors.' Their well-crafted cabins have double-glazed windows and are fully insulated so that you stay warm on those winter nights. They also come provided with comfy foam mattresses, perfect for that well-needed rest after those great adventures.
Luxurious variety
If you can't quite make your mind up, but definitely don't want 'run of the mill', then Trellyn Woodland Camping is the place for you; offering a range of glamorous accommodation options, from luxury yurts through to Geo-Domes along with campfires and back to nature bushcraft.
The jewel in the crown of Trellyn's offering is the "The Star Dome", expertly positioned so you can watch the sun set. And when the sun goes down, you can fall asleep under the stars beneath a large panoramic window placed over the bed. The Star Dome comes complete with en-suite compost loos, camp kitchen and open fire, along with use of the sites wood fired bread oven, so that you can make your own pizza.
Be ready to camp
Bought to you by the Camping & Caravanning Club, Ready Camp provides your family with a comfortable canvas-wrapped two-bedroom tent, with cosy furnishings and lots of little luxuries. It is perfect for family and friends alike, sleeps up to six people and includes a kitchen and dining area, giving you plenty of options for feasting inside or out.
There is even a shaded veranda where you can watch nature unfold under the dim of the moon-lit sky. With 29 sites across the UK, there is a Ready Camp tent ready and waiting for you.
Camping Comforts
Do you enjoy staying in a traditional tent but dislike packing all of your necessities? Not Just Any Tent is the hassle-free alternative.
Covering 100 campsites in the Pembrokeshire area, Not Just Any Tent welcomes you to glamping with a pre-erected luxury Bell Tent along with everything you need for your perfect getaway. You choose the camp site, inform Not Just Any Tent of your arrival time and they will have everything you need set up for you for an enjoyable glamping experience.
Not Just Any Tent offer two types of bell tent – 'Bells and Whistles', the ultimate camping experience with cooking facilities, bunting, bedding and a table. Or the basic 'Comfy Camper' option with insulated flooring, inflatable beds, minus the cooking facilities, great for those who want to keep to nature's basics.
The Glamping Showcase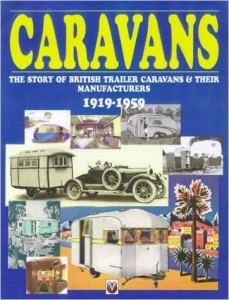 If you are in the Birmingham area towards the end of February and looking to find out more, you are in luck. It's bell tents, yurts, tipis and more, as the Glamping Village in association with Visit Pembrokeshire arrives in Birmingham. To explore the world of glamping and get inspiration for a luxury weekend break, come along to the Caravan, Camping & Motorhome Show at the Birmingham NEC from 23-28 February with displays from leading Caravan, Camping & Motorhome Show at the Birmingham NEC from 23-28 February with displays from leading UK and European manufacturers all under one roof.
More than 86,000 outdoor lovers attended the show last year, and at this year's show you can browse over 350 exhibitor stands. But that's not all – there is fun for all the family with sessions from celebrities and industry experts at the Discovery Theatre, caravan towing and motorhome manoeuvring lessons, a Dog Agility arena, and even a LEGO® brick caravan! The show is supported by The Caravan Club and The Camping and Caravanning Club.