Today, Lotus is pleased to announce a 55% rise in its global sports car sales at the conclusion of the 2014/15 financial year. For the full year, the company has increased its sales volume to an excellent 2015 units, contrasted with 1,296 units in the year 2013/14. This is the best result achieved by Lotus since FY 2008/09.
Key global markets showing the renaissance experienced by Lotus are in China (+186%), France (+177%) and Germany (+130%), while Japan (+103%) remains the company's largest export market. Sales in the UK have more than doubled to 346 units (+102%). The USA market, which sells the Evora range as a road car and the Elise and Exige ranges for track use only, has increased by 24%.
Leading the excellent performance is the Elise range, with a 80% increase in volume to 729 cars. The Exige S range continues its positive growth (+52%) with 724 cars, while the Evora is up by 35% with 562 cars. However, these figures are expected to change radically with the launch of Evora 400 in August.
Helping the progress are two new models, the Elise 220 Cup and the Exige S automatic option in both coupe and roadster forms. Jean-Marc Gales, CEO of Group Lotus plc, stated: "This positive result is something that we have not witnessed at Lotus for many years. We are meeting both time and budget deadlines. Yet, we appreciate that we still have hard work to do to maintain the progress. Our continued expansion demonstrates the customer confidence in Lotus and that our product development strategy is meeting its objectives, while remaining true to our core pillars of efficiency, light weight, high performance and driving purity in the most desirable packaging."
Naturally, dealer strength has grown, with 36 new dealers in the global network in FY 2014/15 taking the total to 174 dealers worldwide.
As well as the new Evora 400 and the aforementioned Elise 220 Cup and Exige S automatic, two additional new models – the Elise S 20th Anniversary and the Exige S Club Racer – are exciting the market. Strong residual values for all Lotus cars help customers to appreciate the value of the products.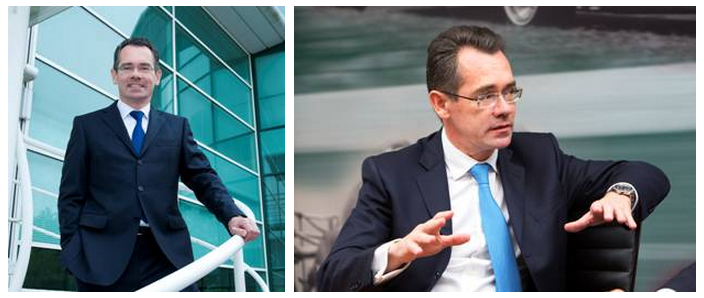 Jean-Marc continued: "The reason that we are making such vital headway lies in our employees' commitment to avoid delays in project deliveries and I am immensely pleased with the cultural changes that have been effected by our staff across the whole of Lotus. Looking to the future, we are working on new Lotus cars and have a number of exciting announcements and reveals over the next 18 months."
Note: Press release courtesy of Lotus Cars.