MG will enter the highly competitive compact SUV segment in Europe with the new GS in June, 2016. Originally unveiled last year in Shanghai, the vehicle will be ready, in its final form, for the 2016 London Motor Show, where it premiere on May 6.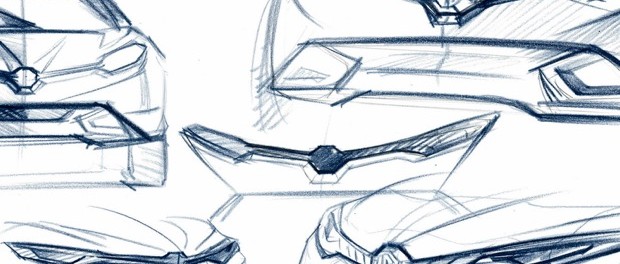 Dynamic. Sporty. Modern. Three words given to the MG car designers before putting pen to paper. From those first sketches, which were pinned to the wall of the Birmingham based design centre, the MG GS was born and this June it launches in the UK.
Over the years, the British motor industry has evolved. Research has shown that the cars we are now buying have changed drastically. Consumers are no longer looking to sports cars for freedom and adventures, as SUVs are offering that and much more.
SUVs and crossovers are the fastest growing segments in the UK and globally. Every car company that has an intention to be successful has gone down this route. So, with these cars offering people the same sense of freedom that sports cars do, bringing out an SUV is a natural fit for MG.
Anthony Williams-Kenny, Global Design Director for MG, said: "The world is changing quickly in terms of what we expect from a product, so our goal is to bring the most up-to-date design trends to our own.
"With MG's first SUV, we wanted to design a car that would fit in with the MG family and have a slightly different look, of confidence and dynamism, that sets it apart from the other models."
The MG GS, which will grace the UK roads in June this year, will go on display for the first time at the London Motor Show in May (6/7/8th). Potential customers of this highly-anticipated car will be able to get up close and take a look at what is a real turning-point in the history of MG.
Designers, based at Longbridge, Birmingham, relished the opportunity to get involved in what was a core project for MG. Martin Uhlarik, Deputy Design Director for the UK, described it as the 'next big leap'. He said: "The team were full of enthusiasm when the brief was given to them and, with their passion, it translated into their designs.
"The GS came to life in Longbridge, as this is where the design themes started and the interior and exterior looks were pulled together. Consideration for the customer has happened from the very beginning and we've aimed to give them what they want.
"We truly believe that we have created a competitive car that shows MG as forward-thinking, consumer-conscious and a great producer of cars that can appeal to anyone at any point in their life."
If you want to express your interest in the GS, head to the MG UK website and register your details.