Bette Hill occupied a unique position in Formula One history, as wife and mother of two world champion drivers. Her husband Graham won the title in 1962 for BRM and again for Lotus in 1968. Her son Damon Hill did so for Williams in 1996. Bette Hill, born Bette Shubrook on June 12, 1926, passed away this December 8, 2017.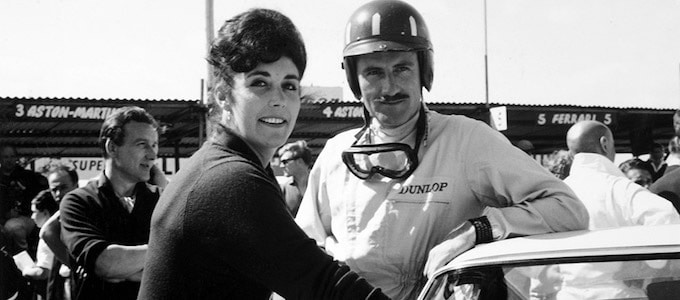 One of four girls born to a cricketer who also worked for The Times, and a mother who was ambitious for her children in the proper way, Bette and her sisters were achievers, and she understood the competitive imperative. One played piano, another was a champion schools swimmer, the third was also sporting, and Bette herself rowed for Britain in 1952 and 1954 and finished third in the European Championship quadruple sculls at Compiègne in 1954.
Bette and Graham were married for 20 years before his untimely death in November 1975 at age 46 while piloting a small plane returning from a racing test session at the Paul Ricard circuit in southern France. The crash on Arkley Golf Course near Barnet in north London also claimed the lives of the plane's other five passengers, all members of Hill's racing team. In the days that followed, she honored her husband by attending five of the six funerals.
How she coped was a lasting tribute to her indomitable courage.
I don't know how I did. You just do it. You have to. I went to five funerals and the only reason I didn't go to six was that dear old Terry was on the same day as Graham.
In the terrible week that followed the crash, this extraordinary woman attended five of the six funerals. She had lost her husband, her children's father, and the members of his team, who were their close friends. But it was even worse than that. There were problems with the plane's license, and the insurance was invalidated. Members of the other five families, perforce, were obliged to bring legal actions again the Hill estate. At a stroke, she literally lost almost everything in her life, except her children, Damon, and his sisters Brigitte and Samantha.
The legend endures of two very distinctive world champion Englishmen. And one very brave Englishwoman who always had their backs. She will be missed by all who knew her and all fans of the sport.