Aston Martin, the producer of highly desirable luxury handcrafted sports cars, today announced it has completed the second phase of its new car assembly plant at St Athan, in South Wales.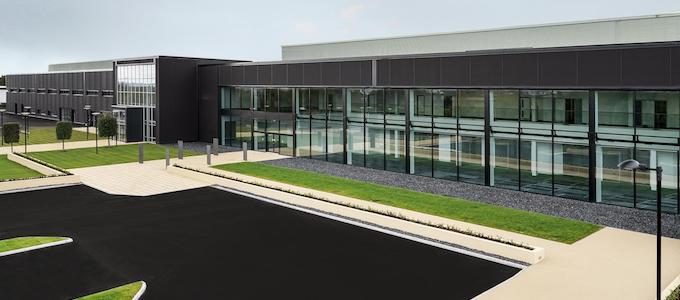 Aston Martin's Board of Directors held their first meeting in St Athan to mark the completion of building work at the facility, which involves the conversion of three super hangars at the former Ministry of Defence site into a state-of-the-art vehicle assembly facility.
Directors and shareholder representatives of Aston Martin were briefed on the progress of the project, in which production of the company's first sports utility vehicle (SUV) is due to begin in late 2019.
The St Athan plant is a demonstration of Aston Martin's continued commitment to the UK and is set to bring up to 750 new employment opportunities to the South Wales region. Of the total workforce, 150 employees have been recruited as part of the pre-production preparations.
When the St Athan plant is complete, it will join Aston Martin's Gaydon headquarters and Newport Pagnell site as centers of the highest quality of British craftsmanship and engineering.
The fit-out of the super hangars, the third and final phase of the construction project, has already begun ahead of the inaugural production planned for next year as part of the company's Second Century Plan.
Dr Andy Palmer, Aston Martin President, and Chief Executive Officer said:
We are delighted at the progress being made at the St Athan site. The team have done a fantastic job in advancing the facility and I was incredibly proud to chair our first Board meeting at the new plant. Wales has a long history of engineering excellence and the Board is delighted that it will play such an important part in Aston Martin's development.
Note: Press release courtesy of Aston Martin Lagonda.