MG Motor UK is thrilled to become part of the family-favourite card game, Top Trumps, where 30 cards will showcase vintage models through to the current range.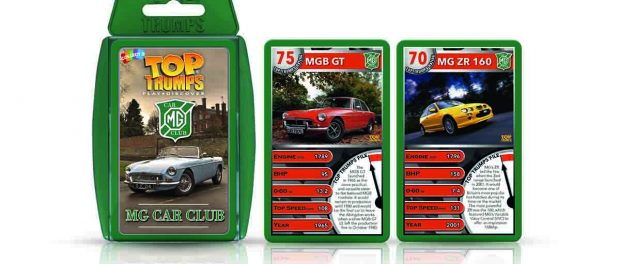 Top Trumps, a popular card game loved by children and adults worldwide, will be adding the new and exciting MG pack to its existing range in June; when it will be launched at the MG Car Club's annual MGLive! event.
The 30 cards will include the MG3, MG6 and new MG GS, as well as vintage models and classics like the MGA and MGB.
Over the course of the next few weeks, the MG Car Club will be revealing which other models can be found in the pack.
Those interested in picking up a pack can do so at MGLive! on 4 June at Silverstone. The annual event sees thousands of MG enthusiasts descend on the home of British motorsport to celebrate all things MG. MG Motor UK will be there with MG GS, as well as the MG3 and MG6.
You can see the line of Top Trumps cards online at Amazon.com.
Note: Press release courtesy of MG Motors.