Thank you for requesting your free Just British sticker!!
By doing this you will also be signing up for our newsletter.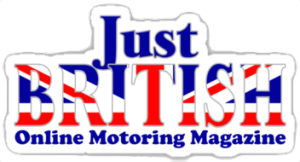 To get your free Just British Online Motoring Magazine sticker just let us know your mailing address. We will send it out pronto. (If you would prefer to just buy one, or would like multiple stickers or other merchandise, just click on the image to the right to go to our store.)
When you get your sticker and put it on your car, we would love to add a picture to our gallery. So, once have stuck it, come back here to submit that picture. You can also check out the gallery of other folk's sticker pics.
Thanks for your support, and happy motoring.
————————————
Temporarily Out — Sorry!
————————————-