Sir John Henry Douglas Whitmore, 2nd Baronet has passed away.  He was born October 16, 1937, and died April 28, 2017.  Whitmore was one of Britain's leading drivers of the 1960s, best known for winning the 1961 British Saloon Car Championship and the European Touring Car crown four years later.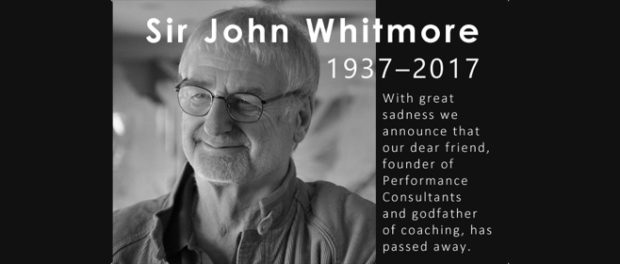 He started racing in the late 1950s and came to prominence in GT racing with a Lotus Elite, acquired with the help of his friend Lotus F1 driver Alan Stacey.
Colin Chapman was impressed by Whitmore's pace and offered him the chance to share a works Elite with Jim Clark at the 1959 Le Mans 24 Hours (pictured below). The two farmers finished 10 overall and second in class and became firm friends in the process.
He raced AC Cobras and Ford GT40s with success but called time on his career in 1966 after several serious accidents for racing friends.
After leaving racing and the world of motorsports, he became interested in transpersonal psychology and its emphasis on the principle of will, intention, or responsibility. He went on to apply his learning and skills first to the world of sport and then to business. He became a pioneer of the executive coaching industry.
Sir John is best known in coaching circle for his best-selling book entitled Coaching for Performance. The book contains details of Sir John's often referred to coaching model, known as the GROW model. The first four editions have sold a million copies in 23 languages.
In 1990 he made a brief auto racing comeback in a McLaren M8F and won at the Silverstone Historic Festival.