Footman James research shows there has been a boost in the number of female classic car owners, with female drivers predicted to account for 11% of the market by the end of 2016.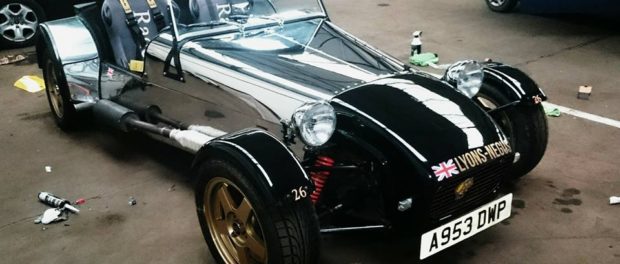 Research of over 1025 women and 55000 policies revealed that the driving factor for classic car ownership for 21% of women was nostalgia, followed by 19% who said they were encouraged by friends and family members and 17% who saw it as a good investment.
During the research process, Footman James requested that female enthusiasts share their classic car stories. A large number of women responded and were excited to be part of the female enthusiasts movement. Footman James is excited to be able to share these truly interesting stories throughout 2017, as part of the 'Female Classic Enthusiast' campaign.
One female enthusiast, Jennifer Negus, who shared her story said;
I have always enjoyed different cars but my definition of a classic car would be a car with style and one that does not blend in.

It's one that looks special and wants to be seen and reflects the person that drives it as anyone can own a normal car.

My cars are a Nissan Figaro 1991. It's a classic no matter what some people say!!

I am a serving soldier and when I was in Afghanistan in 2010 I was looking for a new car and found the following Figaro. When I flew home for my 2 weeks leave during my tour, I went and got it. I called her FEFE.

Last year I brought my Kit car (called Kit Kat). I always wanted a kit car. Seeing them as a kid, I reached a point where I was running out of things to do and places to travel so thought I would bring my midlife crisis forward (I'm 26); hence me buying the kit car which is now getting restored before I show it and attempt to figure out how to drive the thing.
Visit the Footman James website to view a selection of other female classic car case studies – http://www.footmanjames.co.uk/blog/female-enthusiasts-stories
David Bond, Footman James' Managing Director said: "We're proud to be supporting the female enthusiasts movement which recognizes that females are just as passionate about classic cars and bikes as much as men. We're happy to have received such a large number of responses from female enthusiasts and it is an honor to share some of them in this male-dominated industry."

Further information on the Female Classic study can be found here: http://www.footmanjames.co.uk/blog/women-buying-more-classic-cars-than-ever-before