Jaguar Land Rover achieved its second-highest February sales performance with strong sales of the new Range Rover Velar and Land Rover Discovery and the new 18 model year Range Rover and Rover Sport as well as the new Jaguar E-PACE still ramping up, despite difficult trading conditions in key European markets, especially the UK.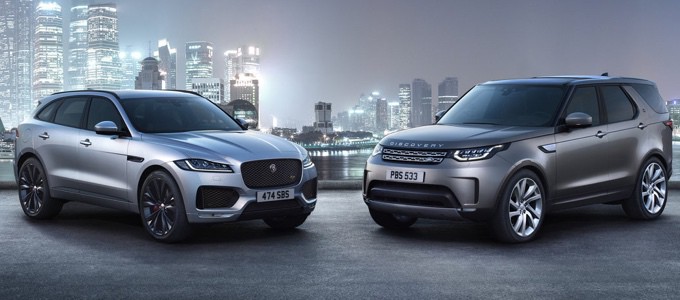 Retail sales of 39,911 Jaguars and Land Rovers in February were 2.6% down on the previous year's all-time high. Solid demand in China (3.3% up) and other overseas markets (1.5% up) was offset by lower sales in the UK (15.2% down for the month) and Europe (6.9% down), where trading conditions remained challenging. Sales in North America were 2.2% down on the same month in the previous year. With the company's sales up 2.9% in January, year-to-date sales are level with a year ago.
Vehicles retailed Feb 2018

% change

year-on-year

Jan – Feb 2018

% change

year-on-year

Jaguar Land Rover

39,911

(2.6)

88,977

0.3

Jaguar

11,565

(5.2)

25,631

(2.0)

Land Rover

28,346

(1.5)

63,346

1.3
While February is a short month and we are continuing to see weaker market conditions in Europe and the UK in particular largely reflecting diesel uncertainty, we saw strong sales of the new Discovery and Velar models in the month. Sales of the new 18 model year Range Rover and Range Rover Sport and Jaguar E-PACE are still ramping up heading into March which is normally our biggest sales month largely as a result of the registration plate changeover in the UK. This year will be an exciting year for Jaguar Land Rover with the launch of Jaguar I-PACE, our first electric car which was revealed last week and will be shown at the Geneva Auto Show opening this week.
— Andy Goss, Jaguar Land Rover Group Sales Director
Jaguar sales in February were down by 5.2% year-on-year with 11,565 units sold. The F-PACE SUV remained the brand's biggest seller, followed by the XF which saw sales up 15%, including the Sportbrake and, in China, the long-wheelbase XFL. The new E-PACE compact SUV is still ramping up after going on sale in the UK in late 2018 and in Europe and the USA in January.
Global Land Rover sales of 28,346 were down 1.5% compared with a record February in 2017.  Sales of the new Velar and Discovery launched in 2017 were up significantly while the new 18 Model Year Range Rover and Range Rover Sport, offering a plug-in hybrid option for the first time, are still ramping up.
Note: Press release courtesy of Jaguar Land Rover.