Briggs Automotive Company (BAC) is celebrating another successful Northern Automotive Alliance (NAA) Awards evening, once again winning a well-deserved and prestigious trophy.
Fresh from its double International Trade Award and Logistics Excellence award wins in 2016, BAC landed the highly acclaimed People and Skills Excellence award in 2017 to prove itself as one of the most exciting and innovative businesses in the UK.
The People and Skills Excellence award recognizes outstanding investment in the training and development of the workforce, and BAC stood out above the competition for stellar dedication to its staff. The judging panel rated BAC as the very best in the business for implementing successful training strategies and keeping employees on the pulse with the latest methods. Plus, it was commended for its apprenticeship programme with Riverside College – successfully adding young, skilled workers to various operations across the business.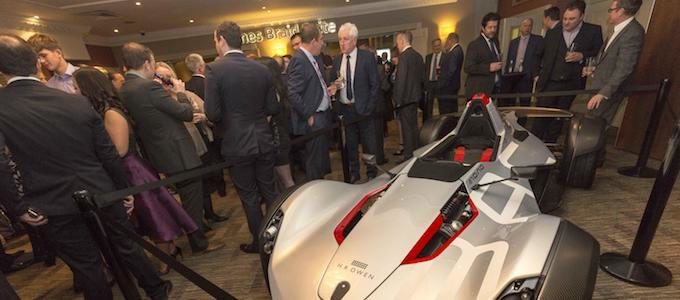 As the manufacturer of the world's only road-legal, single-seater supercar and ultimate piece of sporting equipment, BAC is at the forefront of new advances in technology and manufacturing and implements successful strategies to maintain its position at the top.
From its "three Es" strategy – explanation, experience and exercise – to using a rigorous recruitment plan to find the right employees, BAC upholds incredibly high standards to keep up its rapid global expansion.
The NAA panel revealed its reasons for awarding BAC the coveted prize:
The company demonstrated impressive levels of growth based on recruiting, developing and maintaining its highly skilled and engaged workforce, with every individual having a development plan linked to the business requirements.
BAC co-founder and Director of Product Development Neill Briggs said:
To be recognised for our people and skills achievements by the NAA is a real honour. We have a hugely talented team at BAC keeping us ticking and forever breaking new territories around the globe. We are extremely proud of the strategies we have in place to ensure our workforce is the best it can be, and this award is testament to everyone's hard work. BAC is a fantastic place to work across all divisions, and we make sure our staff are very well looked after, in positions to grow and enjoying their working life.
Note: Press release courtesy of Briggs Automotive Company.