Leading online classic car auction house, The Market, has achieved an excellent start to the year selling 85 per cent of cars offered in the first two months of 2020.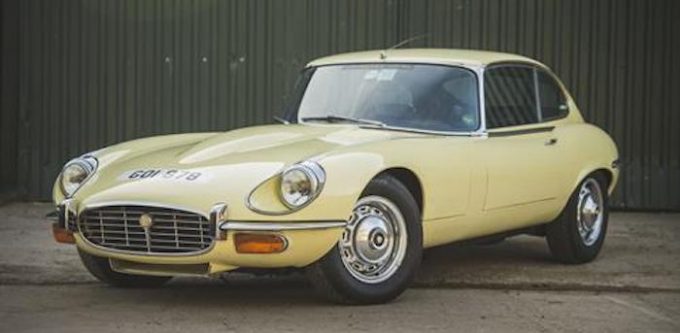 The auction results show that The Market's online model is continuing to out-perform longer established, traditional auction houses, while also helping to mobilize the classic car market place by delivering accurate auction estimates and the convenience of on-the-go, remote bidding.
The online-only auction model could also prove even more vital in the coming months as the coronavirus outbreak threatens to cancel some physical auctions due to take place at large public events.
We're very proud to have had such a strong start to the year. While the overall classic car market is still warming up, our sales rate has remained consistently at the 85 per cent level for many months, which proves that correct pricing and honest descriptions are crucial to successful sales.

We sincerely hope that the coronavirus outbreak won't stop people from being able to buy and sell classic cars at public auction, but in that unfortunate instance, we'd like to reassure classic car enthusiasts that online auctions are a reliable and popular alternative.
— Tristan Judge, director, The Market
Highlight cars from the first two months of the year include a 1989 Alfa Romeo SZ in great condition with just 13,000 miles on the odometer from a well-known classic car collection in Hong Kong. Barely run in and in almost concours condition, the car had spent the last 17 years in the care of the same meticulous owner and sold for £39,000.
Other highlights include two excellent Jaguar E-Types. A Primrose Yellow 1971 Jaguar E-Type Series 3 2+2 in exceptionally well preserved original condition with just 50,000 miles on the odometer sold for £42,000.
Meanwhile a solid, recommissioned 1973 Jaguar E-Type S3 FHC V12 in Signal Red and ready for an ongoing program of refurbishment sold for £29,000.
During January and February, The Market sold 35 out of 41 cars offered at auction, with total sales of over £614,000.
Classic car owners looking to sell their car with The Market benefit from just 5 per cent sellers' commission and no entry fee, while buyers only pay what they bid with no additional fees.
 Note: Press release courtesy of The Market.